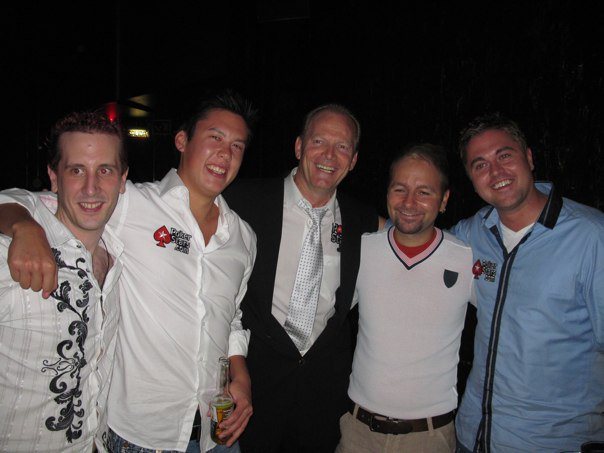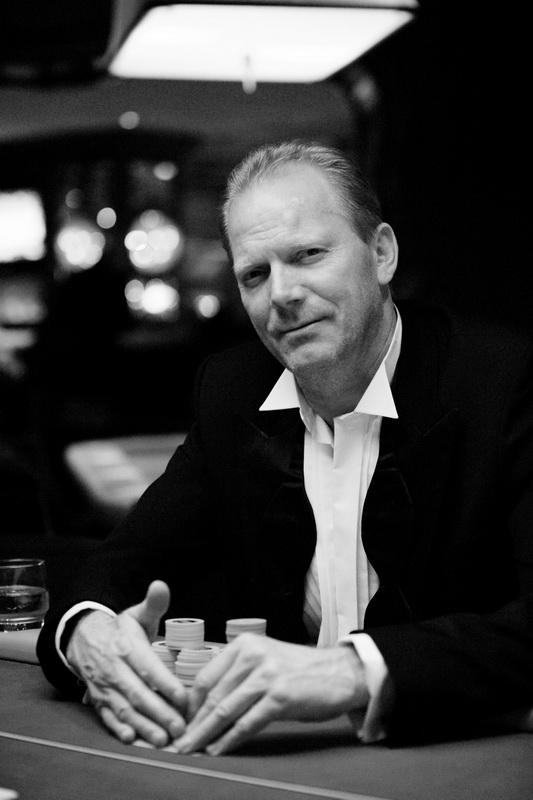 As a pokerplayer Marcel Luske has had a remarkable career with tournament cashes all over the world. He turned pro ten years ago and within two years became the #1 ranked player in Europe.
Many times in those many years I play globally I have being ask this Question: Is Poker Skill?
& starting with the knowledge that to be who we are we had no influence on getting born, Luck plays a factor in everyone live and that's indisputable!
Now let's speak about poker and brainstorm through some facts.
In any game you do play or have fun with and have input on the outcome it shows Instant and direct the association with Skill.
So the more actions and decisions a person have to take during a game that is defined in many parts, the more skillful the level to be is requested,
Even a monkey can move all in with any 2 cards and win or loose, so that is not the point.
But to make constant new decisions based on circumstances that are different all the time creates multiple choices and various strategies that are coming along with that.
Terms like semi bluffing is based on Skill.
Terms like under the gun (UTG) is based on Skill.
Expressions as : I had only 11 BB left so moved like that etc is based on Skill and any other exploitation right or wrong is!
It depends on how correct that person is if the decision was correct according the math behind it if that was a correct move or not, but it is proven again that there is a teory behind any move, even when players move in blind!
That is a lott different with throwing arrows and making 180, like Dart is showing on TV lately and proven without any doubt a game of Skill.
Different laws show different qualifications to be placed under that category and so the Duch law have always being: if the majority of players don't know what they are doing then it is a game of LUCK!
I say… R U Kidding me…
U mean to say that I can just bring 10 people who never played Dart in their lives to play with Mr V Gerwen or mr. Barneveld and so make it a game of LUCK, because they R the majority at that moment>
How can a basic game of Skill being under influence of how many are playing skillful enough and isn't that very 2faced to do so?
Where is that fine line where you cross the game into Skill if so..
Isn't it so that we do have starters, amateurs , semi pros and pros based on how skillful they are, depending on how much they practice and try to get better by doing that ?
Anything you do in life that needs practicing to get better must have that skill factor otherwise the outcome suppose to be the same for all and any who would try and the outcome random.
Poker is not depending on we like it or not, is it for fun or fun & money, it is a card-game that have a big factor of skill, and by playing many and the more hands you do, shows the better and best players at the top.
So will show eventually in any ranking that is done correctly.
You can NOT rank a player the same that played 500 events a year the same as the one who played 50.
So the Ranking that is in place is NOT correct or useful to be measured by, but give s a great indication that those who do play every week/day and the more they can and will do make results cause they play more and therefore have better chances to make results, ( even when it was a lottery).
But those who really play the same amount and the same events for over a longer period of time would be a great comparing to the reality,. ( at first).
Poker is to complicated if it is played well by those who play ongoing, the most and into the smallest detail, it then will show that the smallest miscalculation can and will influence the outcome drastically and winners are those who are making the most correct decisions out of the complexes various requested one s that are appearing in the game they play, depending on the many factors at that time that are given as information, playing the key element in that particular decision they have to make.
To keep it in simple words.
If you sit in seat 1 or 10.. know the rules they play by & have brought in place at first:
As it can be offered in many places with different rules, so I suggest and wrote the www.fidpa.com int. Poker rules to create that basics to have consistencies and fairness at first.
Have chip lead or are low stack, in a tournament or other game with friends, playing for a title or for money, need to make the money or will go for a bracelet, like to have fun or become the word champion, know the calculated % or just give it a try, have practiced a lot or have no idea, know yr opponents or don't care,.. are just a couple of examples that needs to be considered to know who and why this decision , Right or wrong was made and based on.
How do you mean: Asking is poker a game of Skill?
I just try to give you one example that makes a blindfolded world champion Dart-player transformed into a gambler..so circumstances are important in both examples yes..
Poker is A game of the highest skill.. but like with football, defined in categories,,
Even on Saturday afternoon when the lowest division plays and drinks a beer after the game … The Game is still football, A Game of SKILL !
The amount of players world-wide have shown a big difference between the pros and the recreational players, just look and find the statistics from the winners we know about and the rest that clearly is super recreational trying now and then to join and go for that target they have in mind.. knowing they just give it a try, hope to get as deep at best they can challenging the best and better players to confirm again and again the outcome we have.
We have just start again this Dutch Amateur competition again to look for the new Dutch upcoming World champion , after they try to be the Dutch best Amateur first:
Thanks for the Question that needs to be addressed as much as possible, so ignorance can make place for respect asap.
Poker regards & may the best player win, C U at the table s
(TFD) Marcel Luske