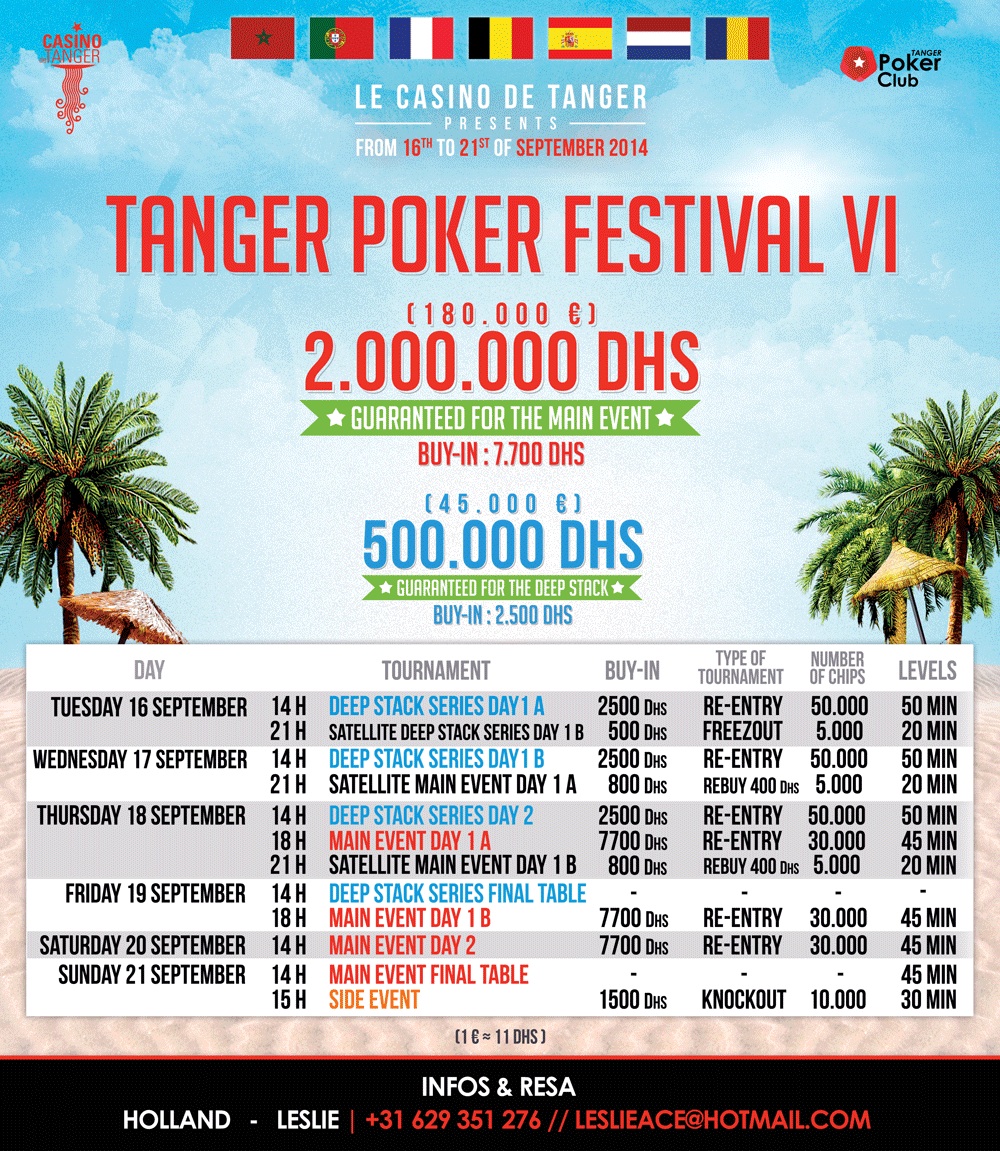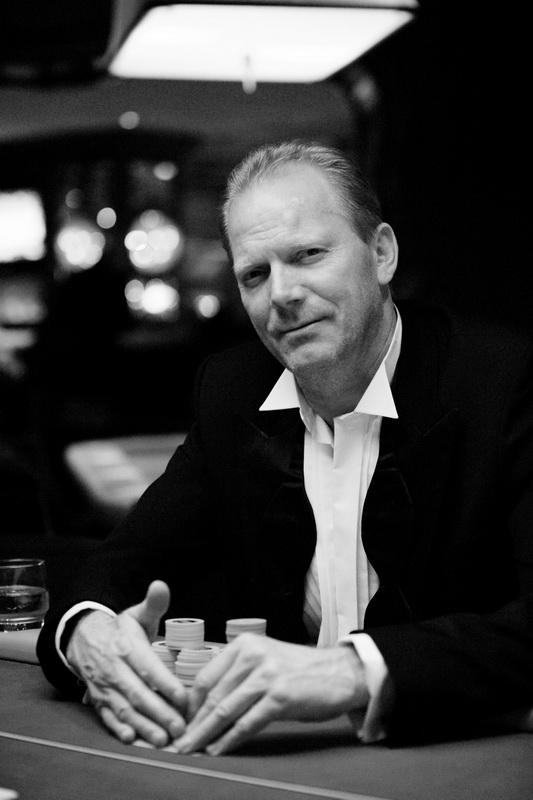 As a pokerplayer Marcel Luske has had a remarkable career with tournament cashes all over the world. He turned pro ten years ago and within two years became the #1 ranked player in Europe.
Traveling  is a part of the fun when you play poker events globally,
This next trip goes to Morocco, Tangier at the coast of Morocco, Marriott beach Hotel!
From Home to home it feels like:
I have being 2 times already in this https://www.facebook.com/TangerPokerClub at the Marriott hotel, and the offer is too nice to let pass and so I decided to join again.(Dutch as I, am ;) )
It is a simple travel from about 2,5 hrs. from Europe to be in sunny magical Africa.
There we have still many players as I could see that are trying to be very creative with the smaller kickers and danglers so ill guess there is space enough for a paid holiday while coloring up for many players that dare to travel;)
Since I find out that in live games you can only play at one table at the time I like to pick a table at a nice sunny place that looks and feel good, gives me great value and at the same time enjoyment gtd.
It's great to watch television and be in those events that are televised and bracelet creators but at the end of the day the time to enjoy is here and now, This is the moment and ones you are on the table, it's all about enjoyment and what games you enjoy better than those that you can beat easily..;)
This is the universe we live and move in, and we are all part of that, so I go with the flow, the feel good from the heart instead of the must that hangs around many of us that want to rise and shine to look good only.
For me the feeling of being respected and welcome is important, very important.
I think ones you go to Tangier to join, play and be present at the spot, it is effortless, no stress, no pushing, hurry or must,, just relax, play, eat something, drink something and play between very friendly people in the game we love most, while laughing our heads off so the way it should be.
If,,,I say IF,, I will open a Poker/club in Holland,.. it would have that Tangiers-family-ambiance and will be for having fun only…as people and players know me for that so.
But for the moment I will visit some places I, have in mind first to complete the poker-circle again & going to Tangiers is coming insight now,.. U like to come over U click and call Leslie to book it.
https://www.facebook.com/Fidpa/photos/a.370383819690512.85547.321846097877618/799073093488247/?type=1&theater
Have a great time and C U there soon   GL at the tables ;)
Btw , they do play by the Int. Poker rules so they are consistent & fair  towards the players at first!